Cameron Jebo will be playing the role of the Orion (Silver Ranger) in Power Rangers Super Megaforce.  Cameron was one of the final candidates for the Red Ranger role.
For more information on Cameron Jebo, check out the following links.
Twitter
IMDb
Nightmere10 (RangerCrew) found the following Power Rangers Super Megaforce filming photos with Cameron Jebo.  The first photo shows Cameron Jebo's headshot on the wall.  The second photo shows Cameron with Christina Masterson (Emma / Pink Ranger).

Mike Chat (Chad / Power Rangers Lightspeed) posted the following photo on his Instagram.  He captioned the image with "Megaforce Silver."

Sean Johnson (Carter / Power Rangers Lightspeed Rescue) posted the following photo of Cameron Jebo with the Past Rangers.

Andrew Gray posted the following photo to Instagram.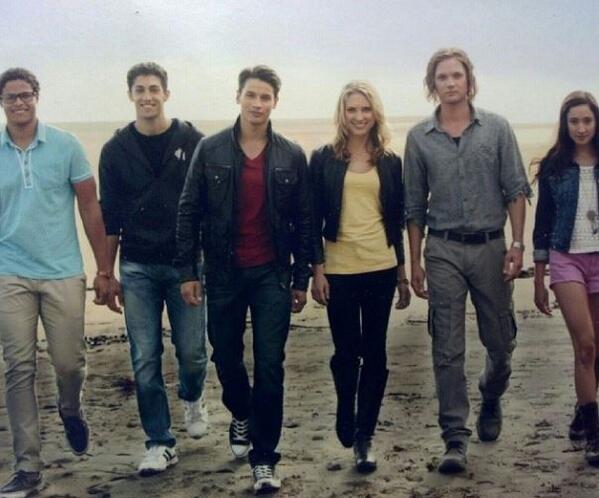 * Last Update: New group photo with Orion (3/7/2014)
For the latest information on Power Rangers Megaforce, check out our site Megaforce Cast, follow us on Twitter at @rangercrew, and like us on Facebook. Discuss Power Rangers Megaforce at RangerCrew.
Tags: cameron jebo gokai silver power rangers super megaforce silver ranger